Why mortgage refinancing matters
Homeowners are taking advantage of today's low interest rates by refinancing their mortgage loans. This may lower their interest rate and reduce their mortgage payments, which can help them save money. While this sounds appealing, many homeowners have had a hard time meeting the qualifications required to refinance their homes — that is, until now.
Fannie Mae launches RefiNow™
PNC is offering RefiNow™, a refinance program from Fannie Mae® that has more inclusive qualifications and extends financing options for more borrowers. Under a directive from the Federal Housing Finance Agency, Fannie Mae® recently launched RefiNow™. As a result, more homeowners can take advantage of the current low interest rate environment, reduce their monthly mortgage payments and save more money. Although borrowers must still meet certain criteria, expanded eligibility means there is greater likelihood they will qualify for a loan.
Are there any additional benefits?
Under RefiNow™, homeowners will receive the following benefits:
Savings from $1,200 to $3,000 per year for eligible borrowers on their monthly payments1
Up to a $500 credit toward an appraisal, if one is required
Who can qualify?
To be able to take advantage of RefiNow™:
The homeowner's current mortgage must be backed by Fannie Mae®. (Note, Freddie Mac will launch a similar program later this summer.) Homeowners can use Fannie Mae's® loan lookup tool to see if their loan qualifies.
The homeowner's income must be at or below 80% of the median in their area.
The homeowner must have held their current loan for at least 12 months, but for no more than 10 years.
The homeowner must have a minimum FICO score of 620, a mortgage with a loan-to-value ratio (LTV) of up to 97%, and a debt-to-income ratio (DTI) of 65% or less.

LTV = current loan balance ÷ current appraised value. This calculation for LTV reflects how much a homeowner owes on their current mortgage.
DTI = monthly expenses ÷ monthly income before taxes. This calculation for DTI compares a homeowner's monthly expenses to their monthly income.
The homeowner cannot have missed a mortgage payment in the past six months, and they cannot have more than one missed mortgage payment in the past 12 months.
The property must be an owner-occupied, single-family residence, which the homeowner can use to secure the loan. (Residences with more than one unit are ineligible; condo projects, co-ops and planned unit developments are exempt from this requirement.)
The homeowner must receive an interest rate reduction of at least 0.5%.
The homeowner's monthly mortgage payment must drop by at least $50.00. (This payment includes principal, interest rate and, if applicable, mortgage insurance.)
Note too — homeowners can only use RefiNow™ to lower the interest rate on their mortgage or to change its terms. They cannot use RefiNow™ to cash out on their equity.
If you are a homeowner and you want to find out if RefiNow™ is right for you, or if you want to know if your loan is eligible, talk with a PNC Mortgage Loan Officer. To learn more or to find a loan officer in your area, click here.
RefiNow™ is a trademark of Fannie Mae®.
Other borrower and property eligibility requirements may apply.
Carrier fees for data usage may apply.
Freddie Mac and Fannie Mae® have adopted a new refinance option for loans to borrowers with incomes at or below 80% of area median income, and you may be eligible to take advantage of this program. If your mortgage is owed or guaranteed by either Freddie Mac or Fannie Mae®, you may be eligible to refinance your mortgage under this refinance option.
Terms and conditions of this offer subject to change without notice.
You can determine whether your mortgage is owned by either Freddie Mac or Fannie Mae® by checking the following websites:
PNC is a registered service mark of The PNC Financial Services Group, Inc. ("PNC"). All loans are provided by PNC Bank, National Association, a subsidiary of PNC, and are subject to credit approval and property appraisal.
Refinancing at a longer repayment term may lower your mortgage payment but may also increase the total interest paid over the life of the loan. Refinancing at a shorter repayment term may increase your mortgage payment, but may lower the total interest paid over the life of the loan. Contact us to discuss the option that best meets your needs.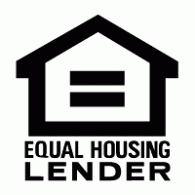 ©2021 The PNC Financial Services Group, Inc. All rights reserved. PNC Bank, National Association.