At PNC, we want to help make your home-buying process as simple as possible. That's why we created a digital mortgage application for the exciting but complex journey of buying a new home.
Once you find a home, our digital application lets you view mortgage rates, estimate closing costs and calculate monthly payments before you commit to applying.
Save time by electronically verifying income and employment. Then, submit your application and lock in your rate from your computer or mobile device and upload any documents using Home Insight® Tracker.
We're here to help make the mortgage process easier. You can connect with one of our PNC Mortgage Loan Officers at any point if you have questions or just need a little help navigating the home-financing journey.
Visit your Mortgage Loan Officer's webpage to get started.
Carrier fees for data usage may apply.
All borrowers must satisfy all conditions outlined in a commitment letter issued in connection with an application for mortgage credit. Final loan approval and amount are subject to verification of loan data, property appraisal and underwriting conditions. Program terms are subject to change.
PNC, PNC HomeHQ, PNC Home Insight and Home Insight are registered service marks of The PNC Financial Services Group, Inc. ("PNC"). PNC has a pending patent application directed at various features and functions of Home Insight® Tracker and Home Insight® Planner. All loans are provided by PNC Bank, National Association, a subsidiary of PNC, and are subject to credit approval and property appraisal.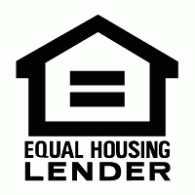 ©2021 The PNC Financial Services Group, Inc. All rights reserved.