At PNC, we want to partner with your clients in making the home-buying process as simple as possible. That's why we created a digital mortgage application that helps solve some of the pain points your clients may face as they go through the exciting but complex journey of buying a new home.
Once your clients have found a home, our digital application lets them view mortgage rates, estimate closing costs and calculate monthly payments before they commit to apply.
The platform saves time throughout the process by electronically verifying income and employment. Then, they can simply apply and lock in their rate from their computer or mobile device and upload their documents digitally using Home Insight® Tracker.
You strive to make your client's experience as simple as possible, and we're here to help. At any point in the process your client can connect with a PNC Mortgage Loan Officer who will answer questions and help you and your client throughout the home-financing journey.
Learn more at pnc.com/homeapply
Carrier fees for data usage may apply.
All borrowers must satisfy all conditions outlined in a commitment letter issued in connection with an application for mortgage credit. Final loan approval and amount are subject to verification of loan data, property appraisal and underwriting conditions. Program terms are subject to change.
PNC, PNC HomeHQ, PNC Home Insight and Home Insight are registered service marks of The PNC Financial Services Group, Inc. ("PNC"). PNC has a pending patent application directed at various features and functions of Home Insight® Tracker and Home Insight® Planner. All loans are provided by PNC Bank, National Association, a subsidiary of PNC, and are subject to credit approval and property appraisal. This information is provided for business and professional use only and is not to be provided to a consumer or the public. This information is provided to assist real estate professionals and is not an advertisement to extend consumer credit as defined by Section 226.2 of Regulation Z. Programs, interest rates and fees are subject to change without notice.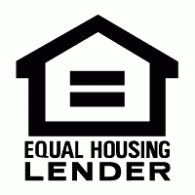 ©2021 The PNC Financial Services Group, Inc. All rights reserved.